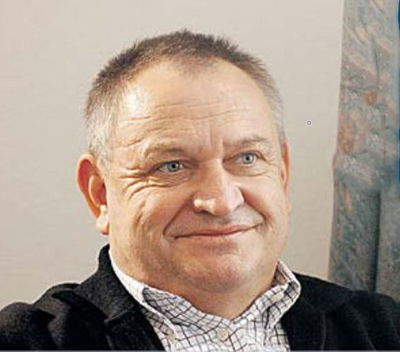 Herbert Haupt (1947 – )
FPÖ Federal Party ChairmaHaupt Herbertn from 2002 to 2004
Third President of the National Council from 1994 to 1996
Vice-Chancellor of the Republic of Austria 2003
Federal Minister for Social Security and Generations (from 2003: Federal Minister for Social Security, Generations and Consumer Protection) 2002-2005
Herbert Haupt led the FPÖ from 2002 to 2004. He had already been a long-serving member of the National Council, as well as FPÖ social affairs spokesman in the Austrian Parliament. Haupt was able to distinguish himself above all as a politician specialising in social affairs. From 2000 to 2005, he was Federal Minister for Social Affairs in a coalition with the ÖVP and he was for a few months also Vice-Chancellor of the Republic of Austria.
Short biography
Herbert Haupt was born in Seeboden, Carinthia, on 28 September 1947. From 1957 to 1965, he attended secondary school (Bundesrealgymnasium) in Spittal an der Drau. Immediately after having graduated from high school, Haupt completed his military service and then started to study veterinary medicine at the University of Veterinary Medicine Vienna, completing that programme in 1975. From this point on, Haupt worked as a veterinarian and had a private practice in Spittal an der Drau. In addition, he worked as a veterinary inspector at the Spittal an der Drau slaughterhouse.
Herbert Haupt's political activism on behalf of the Freedom Party began in 1978 - initially at the municipal level. Among other things, he was a member of the municipal council of Spittal an der Drau and from 1978 also served as district party chairman of the Spittal an der Drau FPÖ.
Herbert Haupt began his national-level political career in 1986, when he entered the Austrian Parliament on an FPÖ ticket following the autumn 1986 National Council election. He remained an MP continuously until 2000. In the mid-1990s, Herbert Haupt was elected Third President of the National Council and held this office from November 1994 to January 1996. From 1995 to 1997 he was also executive chairman of the Carinthian FPÖ. In October 2000 Herbert Haupt joined the new ÖVP-FPÖ federal government as Federal Minister for Social Security and Generations. Having served for many years as the FPÖ's social affairs spokesperson in the National Council, Haupt replaced outgoing FPÖ Social Affairs Minister, Elisabeth Sickl, and remained in that post until January 2005. His time as minister included, the valorisation of nursing care allowances, as well as numerous initiatives for the disabled and for socially disadvantaged groups. As Minister for Social Affairs, Herbert Haupt also promoted pension harmonisation.
During the FPÖ's government participation there were increasing differences, however, between former FPÖ chairman and Carinthian Governor, Jörg Haider, and the new party chairwoman and Vice-Chancellor, Susanne Riess-Passer. In the summer and autumn of 2002, the conflict finally escalated - among other things because of the postponement of a planned tax reform. In September 2002, a meeting of party delegates in Knittelfeld, Styria, defied Riess-Passer and approved a motion to convene a special party conference. In response, Riess-Passer, Peter Westenthaler (the chairman of the FPÖ parliamentary party in the National Council), and Finance Minister Karl-Heinz Grasser resigned. Originally, the FPÖ's initial plan was to respond by consolidating its forces under its new federal party chairman, Mathias Reichhold, yet Reichhold soon had to give up the party chairmanship for health reasons.
As a result of these events, Herbert Haupt took over the leadership of the FPÖ on an interim basis from 31 October 2002 and in December 2002 was elected FPÖ federal party chairman. This also made him the FPÖ's lead candidate for the early National Council election of 24 November 2002. However, the Freedom Party suffered heavy losses in that election and achieved merely 10.01 per cent of the vote, which amounted to a drop of more than 16 percentage points compared to the 1999 election. The FPÖ therefore only had 18 National Council seats, while the ÖVP's election result saw it win more than 42 per cent of the vote and 79 seats. Herbert Haupt re-entered the National Council in December 2002, where he was for a short time also chairman of the FPÖ parliamentary party. He also led the FPÖ into Federal Chancellor Wolfgang Schüssel's second ÖVP-led coalition government, in which the FPÖ was now merely a junior partner. Herbert Haupt took over the post of Vice-Chancellor in the new government. Following several FPÖ defeats in provincial elections, Herbert Haupt was in October 2003 replaced as Vice-Chancellor by Hubert Gorbach, though he remained FPÖ party leader and Minister for Social Affairs in the black-blue coalition.
At the Austrian European Parliament election in June 2004, the FPÖ again suffered a heavy defeat. The one and only seat which the Freedom Party won went not to the official FPÖ lead candidate, Hans Kronberger, but to the publicist Andreas Mölzer, who had run a successful preferential vote campaign. This constituted a victory for the right wing of the party and a heavy defeat for the party leadership. After internal party unrest, Herbert Haupt resigned as party leader in July 2004. The new party leader was Upper Austria's Ursula Haubner, the elder sister of the then Carinthian Governor, Jörg Haider.
In January 2005, Herbert Haupt also left the federal government. Ursula Haubner succeeded him as Minister for Social Affairs. When the BZÖ split off from the FPÖ in April 2005, Haupt initially took the side of the new party and backed Jörg Haider and Ursula Haubner, albeit simultaneously affirming he would stand for a "united" Third Camp. This subsequently led to his personal rapprochement with the FPÖ. At the beginning of 2006, Herbert Haupt took on another public office, namely that of Disability Ombudsman in the Ministry for Social Affairs. He has become the Republic of Austria's first advocate for the interests of disabled people, a position he held until 2009. To take up this role, he resigned the National Council seat he had held since February 2005.
Herbert Haupt finally retired in 2009. He holds the Grand Decoration in Gold with Sash for Services to the Republic of Austria, as well as the Grand Decoration in Gold with Star for Services to the Republic of Austria
Main political positions
1980–2000 Municipal Councillor, Spittal an der Drau
1986–2000 Member of the National Council
1994–1996 Third President of the National Council
1995–1997 Executive Provincial Party Chairman, FPÖ Carinthia
2000–2005 Federal Minister for Social Security and Generations (from 2003: Federal Minister for Social Security, Generations and Consumer Protection) 2002-2005
2002–2003 Chairman of the FPÖ Parliamentary Party in the National Council
2002–2004 FPÖ Federal Party Chairman
2003 Vice-Chancellor of the Republic of Austria
2003 Member of the Austria Convention (Österreich-Konvent)
2006–2009 Disability Ombudsman