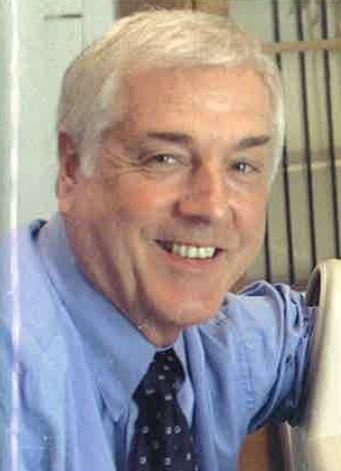 Reinhart Waneck (1945 – )
Secretary of State (junior minister) for Health (2000-2004)
Reinhard Waneck was a Freedom Party secretary of state (junior minister) for Health from 2000 to 2004. A radiologist with a "habilitation" (a post-doctoral degree which entitles the holder to teach at a university), Waneck was among other things employed as Medical Director in the Vienna-based Sisters of Mercy Hospital and was for many years active in the Medical Association of Vienna.
Short biography
Reinhart Waneck was born in Innsbruck on 16 October 1945. After attending primary and high schools in Vienna, he studied medicine at the University of Vienna, where he received his doctorate (Dr. med. univ.). During his studies he became a member of the Vienna student fraternity "Verbindung Wartburg". He carried out his medical internship training in Upper Austria, Vienna and Sweden. His specialist radiology training included periods of study in Germany, the USA and Sweden.
In 1985, Waneck obtained a post-doctoral degree (Habilitation) and was appointed head of the radiology department at the Hospital of the Sisters of Mercy in Vienna (Krankenhaus der Barmherzigen Schwestern). In 1994 he was appointed associate university professor, then in 1995 he became medical director at the Hospital of the Sisters of Mercy in Vienna.
He has been a member of the FPÖ since 1971, and in 1977 he joined the Vienna Medical Association on the ticket of the non-party group "Austrian Medical Committee". In 1992 he became a representative in the Vienna Chamber of Commerce and is also a member of the Academic Senate.
In 2000, he became FPÖ State Secretary (junior minister) for Health, a position he retained until 2004. Since 2018, he has been a member of the University Council of the Medical University of Vienna. In 2003, Waneck was awarded the Grand Decoration in Silver with Sash for Services to the Republic of Austria. He has authored over 200 specialist articles in domestic and foreign scholarly publications. He is a member of the American Institute of Ultrasound in Medicine; the European Society of Cardiovascular and Interventional Radiology, as well as of the International College of Angiology (FICA) and of the Association for Medical Radiation Protection in Germany and Austria, among others.
Main political positions
| | |
| --- | --- |
| 1977–1999 | Representative in the Medical Association of Vienna |
| 1992 | Representative in the Vienna Chamber of Commerce |
| 2000–2004 | Secretary of State (junior minister) for Health |