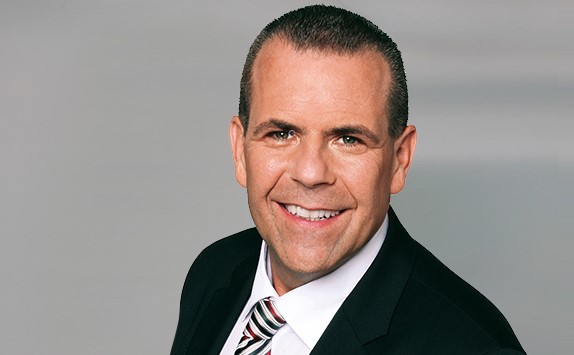 Harald Vilimsky (1966 – )
Member of the European Parliament and Leader of the FPÖ Delegation in the European Parliament (since 2014)
FPÖ General Secretary (2006-2020)
Member of the National Council (2006-2014)
Member of the Federal Council (2005-2006)
Harald Vilimsky has been the Leader of the FPÖ Delegation in the European Parliament since 2014. Prior to that, he served for 14 years as FPÖ general secretary, and in that role helped shape countless election campaigns.
Short biography
Harald Vilimsky was born in Vienna on 22 July 1966, obtained his high school certificate at a school for commerce and graduated from Vienna University with a degree in public relations.
From 1991, Vilimsky worked as press officer for the Freedom Party group in the National Council, before switching to the party's group in the Vienna Provincial Parliament and Municipal Council, at the request of the then FPÖ provincial party chairman, Rainer Pawkowicz. In 2004, he became provincial party secretary of the Vienna FPÖ and played a leading role in shaping its politics.
In November 2005, Vilimsky entered the Federal Council. In 2006, he became FPÖ general secretary alongside Herbert Kickl and held this position until 2020. In autumn 2006 he became a member of the National Council, where he would remain until 2014.
At the European Parliament election of 25 May 2014, Harald Vilimsky ran as the FPÖ's lead candidate for the first time. The Freedom Party achieved 19.72 per cent of the vote (+7.01 percentage points) and four seats (+2), so Vilimsky entered the European Parliament. At the European Parliament election of 26 May 2019, Harald Vilimsky once again stood as the FPÖ's lead candidate. Since 2014, Vilimsky has also been the leader of the Freedom Party delegation in the European Parliament, and from 2015 to 2019 he was the deputy chairman of the European Parliament's "Europe of Nations and Freedom" group, which subsequently became the "Identity and Democracy" group. He is a member of the latter's executive committee.
Main political positions
| | |
| --- | --- |
| 2000–2020 | FPÖ District Party Chairman, Mariahilf, 6th District of Vienna |
| | District Councillor Mariahilf, 6th District of Vienna |
| 2004–2006 | Provincial Party Secretary, FPÖ Vienna |
| 2005–2006 | Member of the Federal Council |
| 2006–2020 | FPÖ General Secretary |
| 2006–2014 | Member of the National Council |
| Since 2014 | Member of the European Parliament |
| Since 2014 | Leader of the FPÖ Delegation in the European Parliament |
| 2015–2019 | Deputy Chairman of the European Parliament Group "Europe of Nations and Freedom" |
| Since 2019 | Member of the Executive of the European Parliament Group "Identity and Democracy" |
| Since 2021 | Deputy Provincial Party Chairman, FPÖ Vienna |