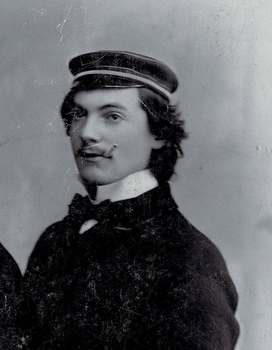 Burghard Breitner (*1884, † 1956)
Candidate at the federal presidential election (1951)
Burghard Breitner was a renowned doctor and author who was also known as the "Angel of Siberia". In 1951 he stood as a candidate at the federal presidential election for the League of Independents (Verband der Unabhängigen, or VdU) gaining 15.4 percent of the vote.
https://www.fbi-politikschule.at/blauesoesterreich/wahlen/bundespraesidentenwahlen/1951/
Short biography
Burghard Breitner was born on 10 June 1884 in Mattsee near Salzburg and died on 28 March 1956 in Innsbruck. The son of the author and archaeologist Anton Breitner, he attended primary school in Mattsee and secondary school in Salzburg before starting his medical studies in Graz in 1901. Whilst at university, he became a member of the Graz student fraternity, Corps Vandalia. Parallel to his studies, he worked as a dramatist at the Schauspielhaus theatre in Graz, which led him to vacillate between the medical profession and a career as a writer.
However, after completing his military service in 1905, he concentrated fully on his medical studies, studying in Graz, Kiel and Vienna and graduating "sub auspiciis imperatoris." He then went on to train as a surgeon. During the First Balkan War, he also acquired skills in battlefield surgery. After the Battle of Galicia in the early stages of World War One he was taken to Russia as a prisoner of war and was interned in a camp near Vladivostok. He spent six years there working as a camp doctor, which is why after returning to Austria in 1920 he was celebrated as the Angel of Siberia.
Breitner was awarded a venia legendi authorising him to teach at university and subsequently became Head of the Department of Surgery at the University Clinic in Innsbruck, where he is regarded as the father of neurosurgery. In 1952 he was appointed Rector of the University of Innsbruck.
In political terms, Breitner belonged to the national-liberal camp which is why in 1951 he was chosen by the League of Independents to stand as a non-party candidate for the office of federal president. At the election on 6 May 1951 Breitner won 15.41 percent of the vote with around 660,000 votes. It was to be another thirty years before a candidate from the Third Lager would achieve a better result at a presidential election.
There is a small museum dedicated to him in his birthplace Mattsee.