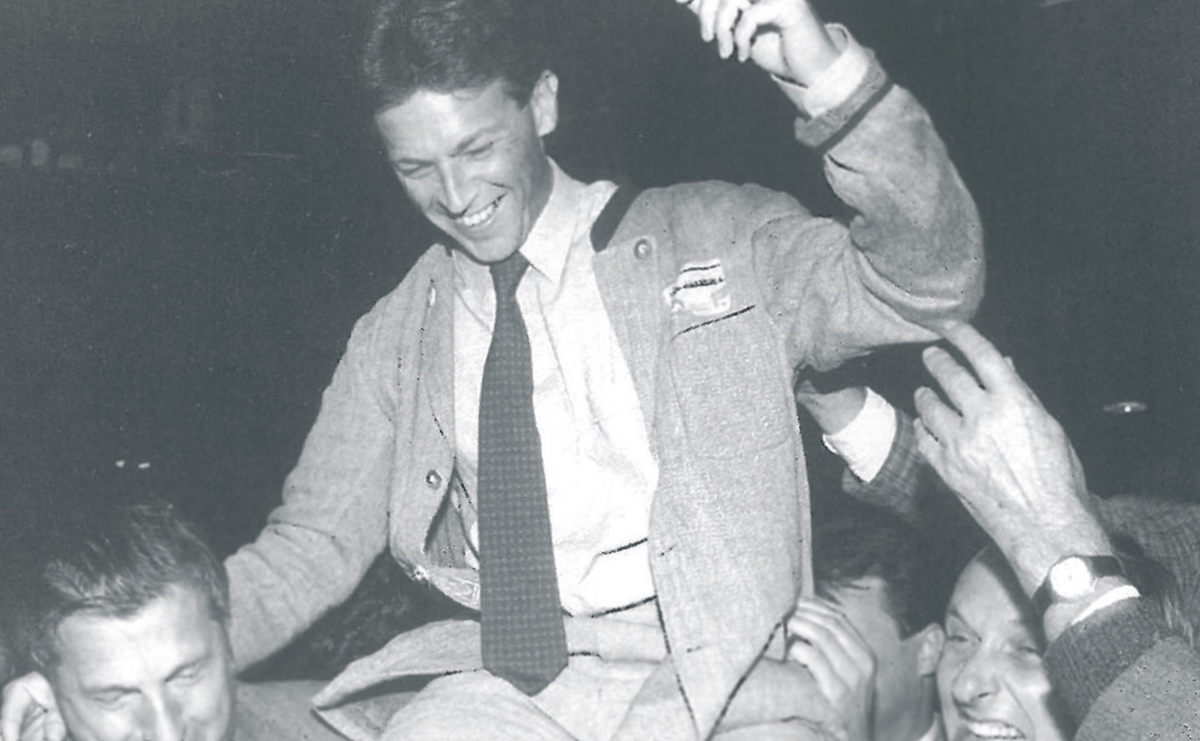 Federal Party Conference Innsbruck 1986
During its coalition with the SPÖ, the FPÖ had lost voter support, and in 1986, the very survival of the party was at stake. At the party conference in Innsbruck in 1986, Jörg Haider, a central figure in the history of the Freedom Party, took over the party and proceeded to shape it for two decades.
At the end of the Steger era, the decline of FPÖ voter support was obvious. The individual regional branches of the FPÖ increasingly tried to run their respective municipal and provincial election campaigns independently, without support from the leadership of the federal party. The greatest success in this was achieved in Carinthia. Here, following Mario Ferrari-Brunnenfeld's departure to Vienna as State Secretary, Jörg Haider, took over the function of Provincial Minister for Tourism and Commerce and he subsequently also assumed the position of Provincial Party Chairman. In its campaign for the provincial elections of autumn 1984, the FPÖ's Carinthian provincial branch was able to distinguish itself as an independent force and obtained 16 per cent of the vote, a surprisingly good result by the standards of the time.
Party Chairman and Vice-Chancellor Norbert Steger went into the FPÖ federal party conference of 13 September 1986 with the slogan that he was the guarantor for a continuation of the government coalition with the SPÖ, while his opponent Jörg Haider was the guarantor for the party going into opposition. Attempts to find a compromise candidate between Steger and Haider failed. After a dramatic party conference confrontation, Jörg Haider won the election with almost 58 percent of the delegates' votes, defeating the incumbent party chairman, who was also Vice-Chancellor and a federal government minister.
The drama of this Innsbruck Party Conference was tremendously high and that was reflected in the mood of the party delegates. The party grass roots had prevailed against a less-than-successful party leadership.
Austria's third force, which had for years been losing more and more votes, at least outside Carinthia, and had already been pronounced dead by political observers, had made a fresh start. The outcome of this Innsbruck party conference was a strong new beginning for the party under Jörg Haider.
Further article: The Rise of Jörg Haider.
Here is the film.