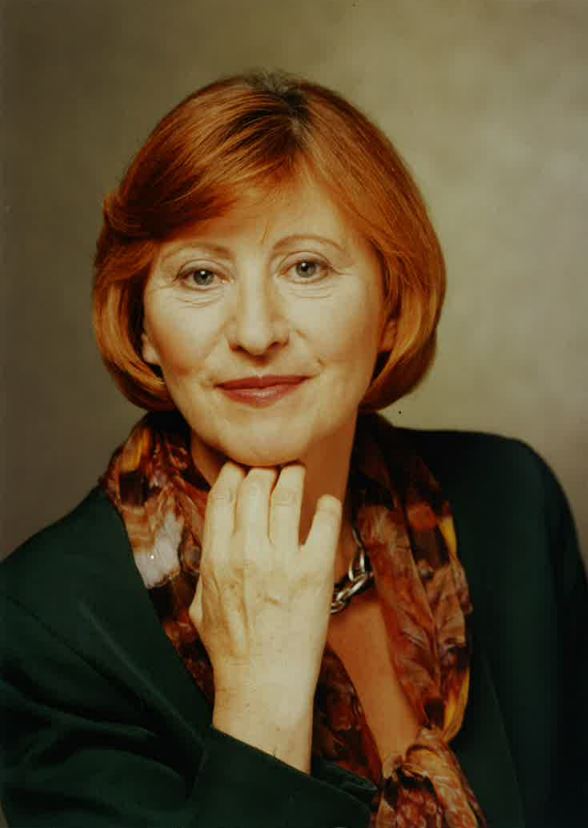 Helene Partik-Pablé (1939 – )
Member of the National Council 1983-2006
Provincial Women's Spokeswoman, FPÖ Vienna 1974-1979
Member of the Provincial Party Executive, FPÖ Vienna


Helene Partik-Pablé became popular as an examining magistrate involved in uncovering the Vienna General Hospital (AKH) scandal. She joined the party in 1974 and was a member of the National Council for 23 years (1983-2006). In 2001, Helene Partik-Pablé stood as the FPÖ's lead candidate at Vienna's provincial parliamentary election.
Short biography
Helene Partik (birth name) was born in Vienna on 12 August 1939.
After belatedly obtaining her high school certificate in 1968 through evening classes, Helene Partik-Pablé studied law at the University of Vienna. She received her doctorate in 1973 and, after completing her judicial service, was in 1977 appointed as a judge. During her professional career she was, among other things, an investigating judge involved in the 1980/81 exposure of the corruption scandal surrounding the building of Vienna's General Hospital (AKH).
From 1974, Helene Partik-Pablé played an active role in the FPÖ. She served until 1979 as the Vienna FPÖ's spokesperson for women's affairs and later as spokeswoman for security policy and social policy. She devoted herself in particular to the topic of supporting people with disabilities. Partik-Pablé was a member of the FPÖ federal party executive from 1976 and of the National Council from 1983-2006.
At the Vienna provincial level, she served as a member of the executive of the Vienna FPÖ, as the latter's deputy leader and as the chairwoman of the FPÖ group in the district of Döbling. Helene Partik-Pablé was the FPÖ lead candidate in the 2001 Vienna provincial and municipal elections. Under her, the FPÖ remained second strongest party.
In April 2006 Helene Partik-Pablé resigned from the FPÖ and became a member of Jörg Haider's Alliance for the Future of Austria, or BZÖ.
Main political positions
| | |
| --- | --- |
| 1974-1979 | Provincial Women's Spokesperson, FPÖ Vienna |
| | |
| | *Member, Provincial Party Executive, FPÖ Vienna |
| | |
| From 1976 | |
| 1983-2006 | Member of the National Council |
| From 1995 | Deputy Chairman of the FPÖ Parliamentary Party in the National Council |