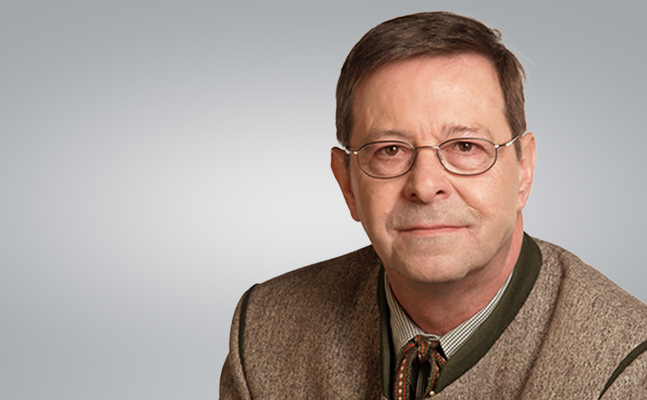 Heinrich Zechmann (1898 – 1979)
Co-founder of the FPÖ 1955/56
Federal Party Organisation Officer 1956-1962
Member of the National Council 1956-1962
Heinz Zechman was a co-founder of the FPÖ and the Freedom Party's first federal party organisation officer.
Short biography
Heinrich Zechmann was born in Pichl-Preunegg, Styria, on 24 May 1898. His mother died early, and Heinrich Zechmann was raised as an orphan by a farming family. He completed primary school and then the Imperial and Royal Naval School. Zechmann became a trained locksmith and ship's engine operator. He later served on several ships of the Austro-Hungarian Navy as a petty officer (engineer), before being taken prisoner of war. After the post-World War I dissolution of the Austro-Hungarian Monarchy and Navy, he began working as a locksmith for the Austrian Federal Railways, while continuing his education privately. He ultimately obtained a doctorate in law (in 1931) and went on to enter the civil service and to become a head of department.
He then moved to the Federal Railways Directorate in Linz as a legal officer, where he was to remain until 1942. Thereafter, he relocated to Villach as president of the Reichsbahn Directorate, where he succeeded in maintaining rail traffic, despite the war.
After the Second World War, he was in 1945 dismissed from the railways and imprisoned for two years, after which he was unemployed. He managed to earn a little by teaching English and Spanish, then as a telephone operator, construction assistant and finally as a clerk for a dredging company.
In the 1950s, he was instrumental in the founding of the FPÖ, and became the FPÖ's first deputy federal party chairman and federal organisation officer. He subsequently entered the National Council for the FPÖ, where he played a major role in shaping Freedom Party politics until 1962.
Heinrich Zechman died on 25 July 1979 in Feldkirchen, Carinthia.
Main political positions
| | |
| --- | --- |
| 1956–1962 | Deputy FPÖ Federal Party Chairman |
| 1956–1962 | FPÖ Federal Organisation Officer |
| 1956–1962 | Member of the National Council |