06/11/2018
Re:think Austria 2018
Liberal young politicians at the innovation laboratory of the European Forum Alpbach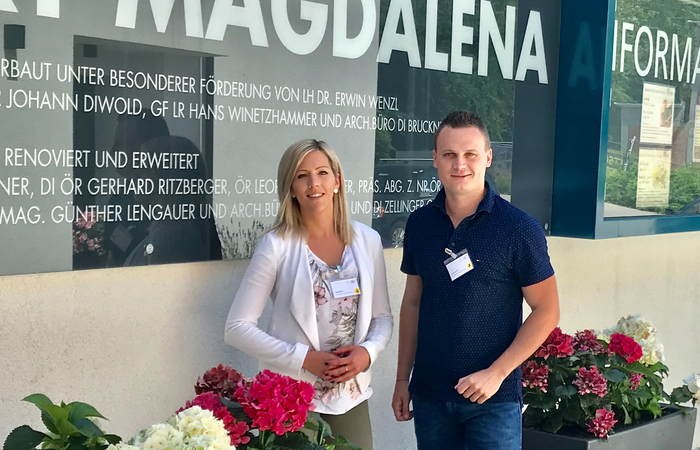 From 7-9 June 2018, the political innovation laboratory Re:think Austria, organised by the European Forum Alpbach, took place at the Bildungshaus St. Magdalena in Linz. A hand-picked group of politically active figures from all political parties is invited every year, as well as representatives from business, the arts, science and civil society.
At the suggestion of the FPÖ Education Institute, two Lower Austrian officials and graduates of the Young Academy from the FPÖ, local councillor Kerstin Stoiber and Deputy General Secretary Andreas Bors took part. "It's important that our young politicians take part in such future forums and bring new insights", says Managing Director Dr Klaus Nittmann.
In terms of content, it looked at the political scope for action in the face of seemingly overwhelming global dynamics such as climate change, migration, digitalisation and shifts in power politics, of unused resources that enable us to pursue sustainable policies, including in the Austrian Parliament, and of fundamental questions relating to systemic connections and management culture.