11/22/2018
New publication: "HC STRACHE. From Rebel to Statesman"
Author: Martin Hobek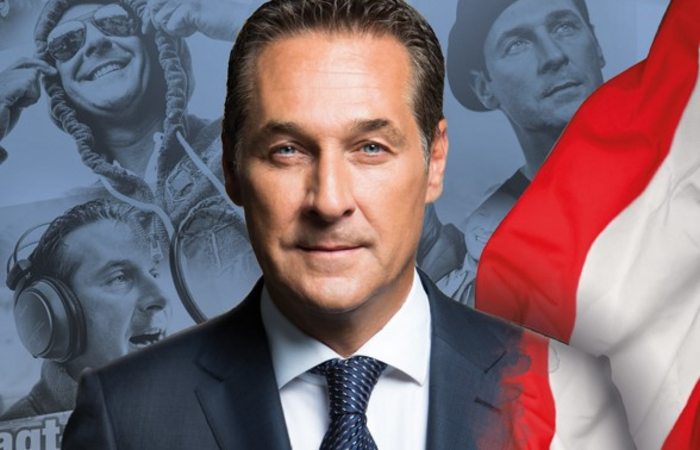 We present the following new publication:
Martin Hobek
HC STRACHE
From Rebel to Statesman
Heinz-Christian Strache has had a remarkable career since entering politics: in 1991 he was the youngest District Councillor in the City of Vienna at the age of 21; he previously served as a member of the regional parliament of Vienna in 1996 and as Vienna Provincial Party Chairman (FPÖ) in 2004; Strache has been Chairman of the Freedom Party since 2005 and Federal Minister and Vice-Chancellor of the Republic of Austria since 18 December 2017.
Author Martin Hobek describes the past 15 years of Heinz-Christian Strache's political and personal journey, staying away from hollow political phrases. Guiding us through Strache's development from a 34-year-old emerging political talent to challenger of Freedom Party patriarch Jörg Haider in 2003, Hobek paints a wide picture of the most crucial events of the past 15 years – the breakaway of the BZÖ in 2005, the presidential election in 2016, the national elections in 2017 and much more – providing an insight into the inner workings of Austrian politics. He illuminates unknown facets of the current Vice-Chancellor and takes the opportunity to explain political mechanisms in a vivid way. Much of the visual material has never before been published.
A book for those interested in politics, available in bookshops now:
ISBN 978-3-7020-1771-2
Martin Hobek
HC STRACHE
From Rebel to Statesman
253 pages, numerous colour illustrations, 16.5 x 24 cm, hardcover
EUR 22.00 / e-book: EUR 16.90