07/02/2018
Latin America - Austria - Europe: Mature Partners
Cultural policy evening with Society of Friends of Latin America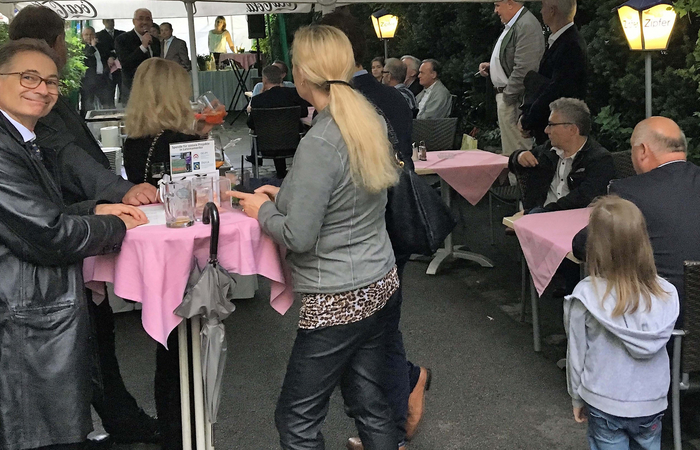 The Austrian Society of Friends of Latin America (ÖGFLA) - supported by the Paraguay Society and the FPÖ Education Institute invited guests to its annual summer party with an asado in Vienna on 28 June 2018 at 6 pm.
Despite the rainy weather, about 80 guests were welcomed over the evening, including members of the diplomatic corps (such as Her Excellency the Ambassador of the Republic of Panama, Anabella Guardia de Rubinoff, together with her husband), members of the National Council and Federal Council, as well as business-people from a wide variety of industries.
A surprisingly large number of Austrians abroad also used the opportunity of their holiday in Austria to attend the asado.
After the opening speech by Member of the National Council and former third President of the National Council, Dr. Martin Graf, on the economic dimension of Austria's commitment in Latin America, there were numerous lively discussions and networking opportunities again this year into the late hours to the sounds of Latin American music.