11/30/2018
Group dynamics
Team building seminar II - District group Hernals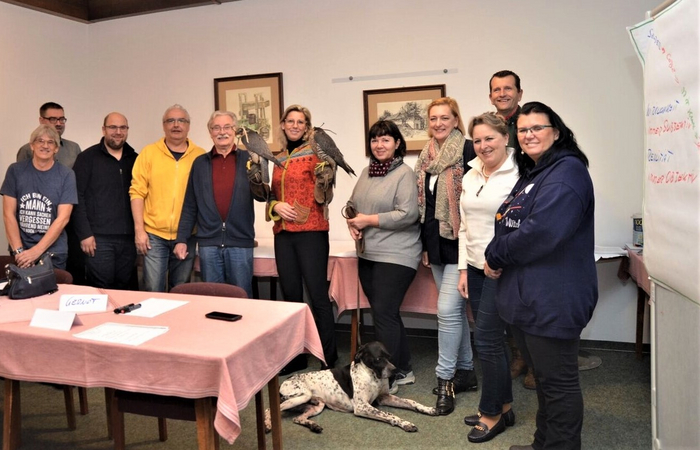 The team-building seminar of the Hernals district team took place in Heiligenbrunn, South-Burgenland on 23 and 24 November 2018.
Supported by experienced, professional coach and trainer Gernot Jost, the members of the district party bureau had the opportunity to work on developing their capacity for teamwork, and to discover new or other ways to deal with communication. One important aim was to strengthen the sense of belonging in the team, and to develop the right tools for sustainable political cooperation in the district together.
Team behaviour, where your own "self" is pushed into the background to give the joint "us" the opportunity to reach full development, was also put to the test outdoors in a falconry exercise. The participants received to-the point instructions to be able to work optimally together in the well-established team of the trainer, the two falcons, Ildiko and Wilma, and the dog Lazi. This group work was an exciting exercise, successfully mastered, and also an impressive nature adventure at the same time.
Mention should be made of the friendly and informal atmosphere at the Hotel und Genussgasthof Krutzler in Heiligenbrunn, where cosy rooms, great seminar facilities and home-made meals rounded off the seminar experience.