11/26/2018
Rhetoric for advanced learners
Refresher and further development course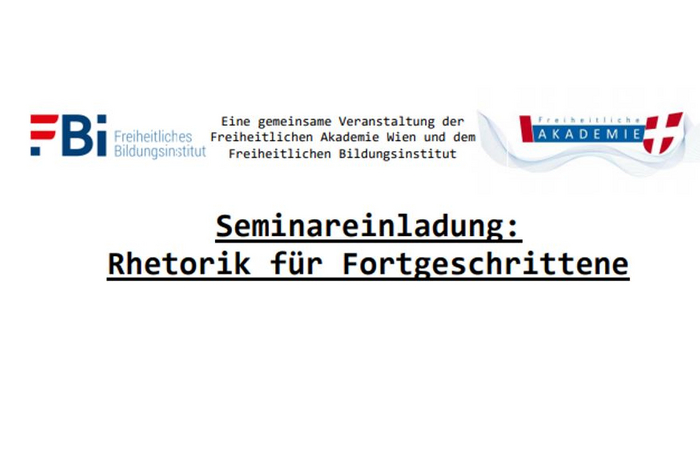 The two-day seminar "Rhetoric for advanced learners" was held in Vienna on 23 and 24 November 2018. It was intended as a refresher and further development course for all functionaries who already have extensive rhetoric experience as a result of their work.
The seminar covered topics such as storytelling and how to deliver your message in an interesting way, how to structure a speech and how to keep the listener "in a good mood". It also covered how to deal with journalists and the media, with particular emphasis on the message you wish to convey and what interests media representatives.
The seminar took place in cooperation with the FPÖ Academy Vienna.