06/02/2018
NLP rhetoric seminar
for the Liberal Youth of Lower Austria in Pöchlarn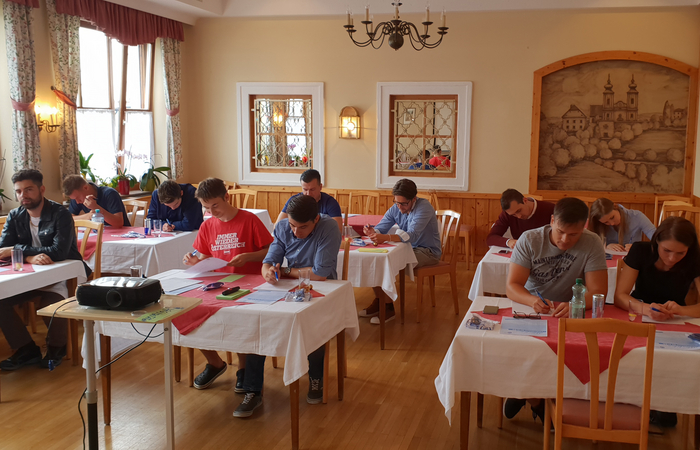 On 2 June 2018, an NLP rhetoric seminar for the Liberal Youth of Lower Austria (Freiheitliche Jugend Niederösterreich) took place in Pöchlarn.
In rhetoric training, conversation techniques and vocabulary are improved and in combination with NLP you learn to know and interpret people's behaviour patterns. It is particularly about body language, facial expressions and gestures, about active communication and thus about strengthening self-confidence and personal development.
Practical training is given in conversation situations to answer spontaneously and confidently, to create a positive mood and to interpret and apply the means and effect of body language, voice and language tools to the other Person.