10/07/2019
Remain calm and confident
Recharging energy reserves – Detecting motivation factors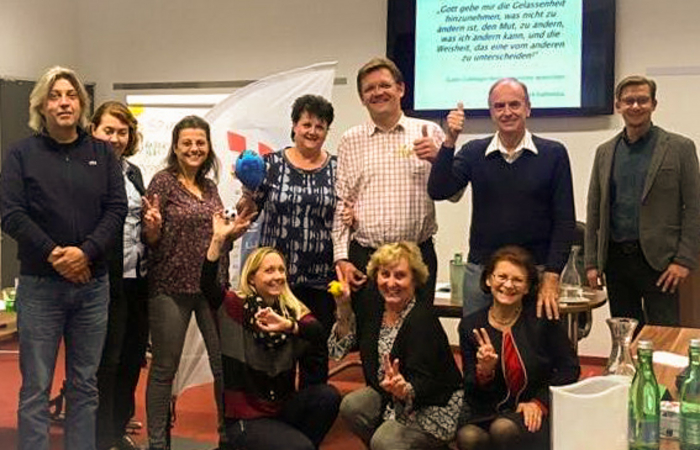 The seminar hosted together with the FPÖ Academy Vienna with the title "REMAIN CALM AND CONFIDENT - A GUIDE TO MORE POISE!" was about learning to correctly interpret stress symptoms and preventively counteract them plus identifying and strengthening personal resources.
In an awareness training, practical exercises were carried out for targeted, lasting stress reduction and recharging of one's energy reserves. The course also found time to cover the recognition of motivation factors for oneself and others.
The two-day seminar was held on 4 and 5 October in Vienna.