05/18/2020
Activity Report 2019
Education is an essential pillar of democracy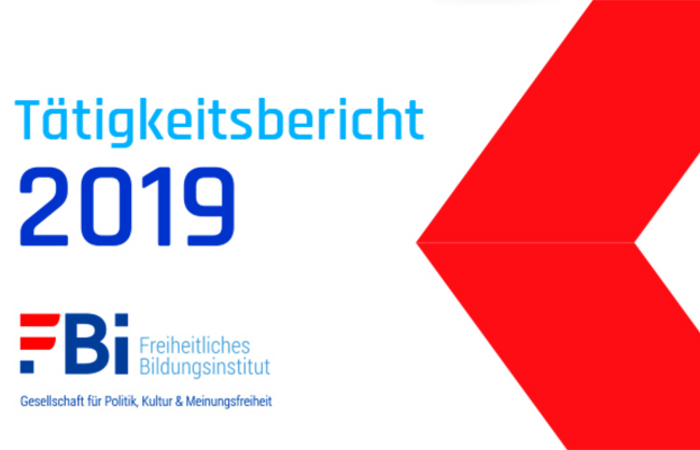 Education is an essential, indispensable pillar for a democratic society and for independently thinking, responsible citizens, and politics must pay particular attention to this. The civic education work of the Freiheitliches Bildungsinstitut is committed to this goal.
Education should help to open the perspective for independent thinking and free opinion formation. For the further development of democracy, mastery of political knowledge and political tools is just as important as debate on values. And Freedom Party values play a decisive role in Austrian society.
In 2019, we signalled a focus on party history through our publication of the Historians' Commission Report and our film series on the History of the FPÖ. We also expanded our broad range of communal seminars through the Women's Academy and the Media Academy.