07/07/2020
A brand-new anthology on the Corona crisis
New publication of the Freiheitliches Bildungsinstitut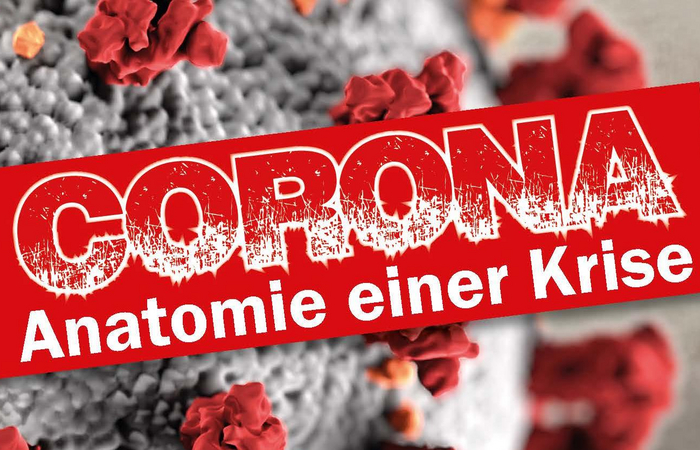 Andreas Unterberger, former editor-in-chief of the "Presse", Reinhard Olt and Karl-Peter Schwarz, long-time correspondents of the "Frankfurter Allgemeine Zeitung", Albrecht Rottacher, high-calibre East Asia expert of the European Union, Marcus Franz, former member of the National Council of Austria for Team Stronach and the ÖVP, the legal historian Wilhelm Brauneder, the historian Lothar Höbelt, Wolfgang Jedlicka, long-time Vice-President of the Judges' Association, the renowned chartered accountant Gerhard Pichler, the former Secretary of State Hubert Fuchs and others contributed to an anthology that dares to take stock of the Corona crisis.
Edited by Andreas Mölzer, it contains the major National Council speech by FPÖ Caucus Chairman Herbert Kickl, as well as a documentation of the most important statements of government politicians on the topic, but also the statements of scientists who dissent from the mainstream. Interviews with the Head of the Federation of Austrian Industry Christian Helmenstein and the relevant FPÖ National Council Spokespersons, Dagmar Belakowitsch and Gerhard Kaniak, complete the picture.
The image of a pandemic caused not only by a dangerous virus, but by a policy of targeted scaremongering - not only in Austria, but worldwide. All in all, not a trivialisation of COVID19, but a critical analysis, which above all presents the pros and cons of the measures taken in Austria, but also worldwide.
The publication can be viewed and ordered here: https://www.fbi-politikschule.at/publikationen/buecher-und-broschueren/