06/23/2016
A MIGRATION OF PEOPLES
BRIEF COMMENTARY ON THE CURRENT MIGRATION CRISIS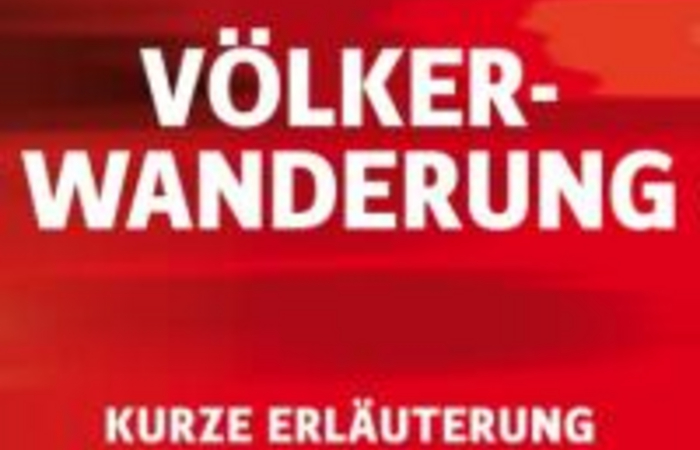 A MIGRATION OF PEOPLES
BRIEF COMMENTARY ON THE CURRENT MIGRATION CRISIS
Manuscriptum Publishing House; 1st edition, p. 96, ISBN-10: 3944872304, approx. €12.80
"Václav Klaus has always been one of Europe's most exceptional statesmen. His assessment of the migration crisis in Europe, which he calls a 'migration of peoples', requires less than 100 pages gathered in a slim tome. But those pages pack a punch."
Over a million migrants came to Germany alone in 2015. Millions more are on their way to Europe. The irresponsibility of European politicians, led by Angela Merkel, is adding further fuel to this new migration of peoples. Rather than protecting the natural interests of sovereign nation-states, the German chancellor is promoting a reckless rush to welcome the newcomers. Meanwhile, cities and towns are struggling to manage the chaos. Citizens are turning their backs on their political representatives, and the hegemony of German sentimentalists is destroying peace in Europe.
Brussels is already threatening sanctions for Central and Eastern European states that protest this situation. Against all that, one of Europe's most exceptional statesmen rises to speak his mind. Václav Klaus, the long-time president of the Czech Republic, argues that it is time to say goodbye to compassionate daydreams. He accuses European ruling elites of destroying what remains of national statehood in Europe under the pressure of the masses of refugees. Klaus fears for Europe's future.
VÁCLAV KLAUS, born in 1941, one of the most exceptional figures in recent Czech politics, served as President of the Czech Republic from 2003 to 2013As a political commentator, Klaus and his clearly-defined positions contribute an essential voice to European debates.
JIŘÍ WEIGL, born in 1958, is Executive Director of the Václav Klaus Institute in Prague. Weigl headed up the Office of the President from 2003 to 2013. A respected economist and Arabist, he is the author of multiple academic books and numerous articles on political, economic and historical topics.